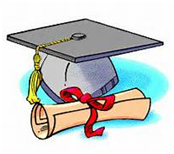 Coastal Georgetown Branch of AAUW is offering three $2,000 scholarships
Deadline for Submittal to your Guidance Office is March 30, 2018
Open to graduating senior women planning to attend a college or university in fall 2018 who attend one of the following area public high schools: Cape Henlopen HS, Indian River HS, Milford HS, Sussex Central HS, Sussex Technical HS or Sussex Academy.
The scholarships will be awarded from the pool of applicants regardless of school.
Awards will be forwarded directly to the colleges or universities of the winners.
Applications are available from your school counselor.
Virginia Rust High School Scholarship
The 2017 winners are Katie Fields, Adamari Rodriuez and Paige Troublefield.   Here are their essays:



Katie Fields Sussex Technical High School
Attending Seton Hall University; Mentor: Rebecca Moscoso
Adamari Rodriguez Sussex Central High School
Attending University of Delaware; Mentor: Linda Fischer
Paige Troublefield  Indian River High School
Attending Towson University; Mentor: Sheri Borrin
Essays from the Two Coastal Georgetown Scholarship Recipients 2016
Essays from the Three Coastal Georgetown Scholarship Recipients 2015