Coastal Georgetown Branch of AAUW
The Coastal-Georgetown Branch of AAUW is dedicated to supporting and furthering the education of Sussex County young women.  The scholarship funding is derived from Branch wide fundraisers.
The 2022 Winners
The Coastal Georgetown Branch of the American Association of University Women announced the winners of its three scholarships.
Each girl has been awarded her scholarship at her high school's senior awards ceremony. The chapter would like to publicly acknowledge the three 2022 winners:  Prabh Kaur, Tia Jarvis and Mikayla Dayton.
Their scholarships will be sent to their college/university for tuition/school expenses.
Prabh Kaur, of Sussex Academy, receives the 2022 Virginia Rust Scholarship which is named after the founder of the Coastal Georgetown Branch of AAUW. As a graduate with an International Baccalaureate high school diploma, Prabh will attend the University of Pennsylvania to pursue pre-med. During high school, she founded One Step Forward, a club that addresses the need for inclusive learning environments. She was a board member of Delaware's Community Foundation, the National Honor Society, TeenSHARP, Math Honor Society and many other organizations. She has spent summers studying pharmacy at the University of Buffalo, business and coding at Seattle University and global activism at the University of Pennsylvania.
Tia Jarvis of Cape Henlopen High School was accepted for Hampton University's Business Administration bachelor's to master's program which is completed in five years. At Cape, Tia competed in track, making the All-Conference Team for Long Jump. She was a U.S. Senate Youth Program Nominee and a two-time American Legion Auxiliary Essay Winner. She belonged to many service clubs, including DECA, SGA, and Pathways to Success. Her extensive volunteer work encompassed coaching for Seashore Striders, Meals on Wheels and the Delaware Alliance for Sports and Fitness. She is named a Distinguished Student of Delaware and is on the First Honor Roll.
Mikayla Dayton of Sussex Academy plans on attending Virginia Wesleyan University to study Spanish Education. Mikayla has taken International Baccalaureate courses in Chemistry, Research, literature, math, Psychology and Spanish among others. She is the Student Council president, the editor of the yearbook, NHS president, Green Team (an environmental club) president and founder of the Creative Writing and Cooking clubs. She is named a Distinguished Young Woman of Delaware. Mikayla volunteered as a student teacher for learners of Spanish, worked in costuming and directed this year's theatre production for her school theatre. Other volunteer work included organizing meals for the local senior center and completing a service project for the 2021 Leukemia & Lymphoma Society.
The scholarships were available to female seniors planning to attend college/university in fall 2022 from Cape Henlopen, Indian River, Sussex Academy, Sussex Tech and/or Sussex Central high schools. In addition to a solid academic record, the girls had to demonstrate leadership with a strong resume of community service and volunteerism.
The Coastal Georgetown Branch of the American Association of University Women members are proud to be able to honor and congratulate these three scholarship winners. They have persevered this year, excelling academically and volunteering despite the difficulties presented by COVID-19. Congratulations!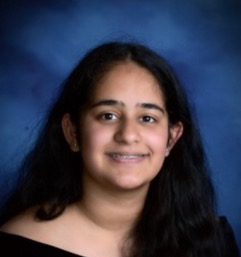 Prabh Kaur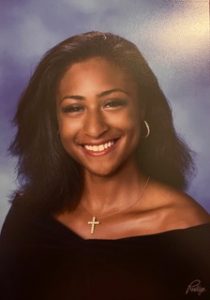 Tia Jarvis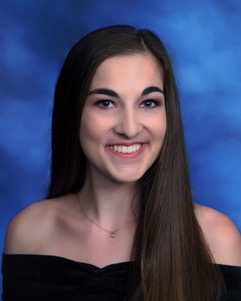 Mikayla Dayton